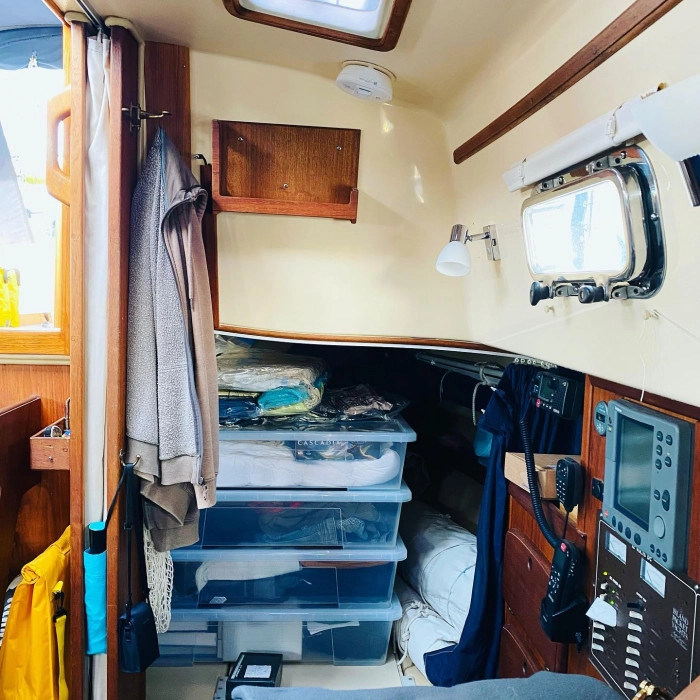 Instagram story no 106
February 13, 2022
In the last six weeks since we left the boat, we have been preparing our transition to full-time living on the boat. We sold/donated/gave away most of our possessions, especially clothes, books and furniture. We got rid of our expensive apartment in Cologne.

I had thought it would be harder to leave so much stuff behind. But during the process, I realized that I have accumulated a lot of things that I haven't looked at or used in years. It's actually liberating not to have them anymore. Now I feel so much lighter because I'm not responsible for them anymore.

Yesterday we brought most of the stuff to the boat. We packed it in plastic containers and stuffed it in the aft cabin.