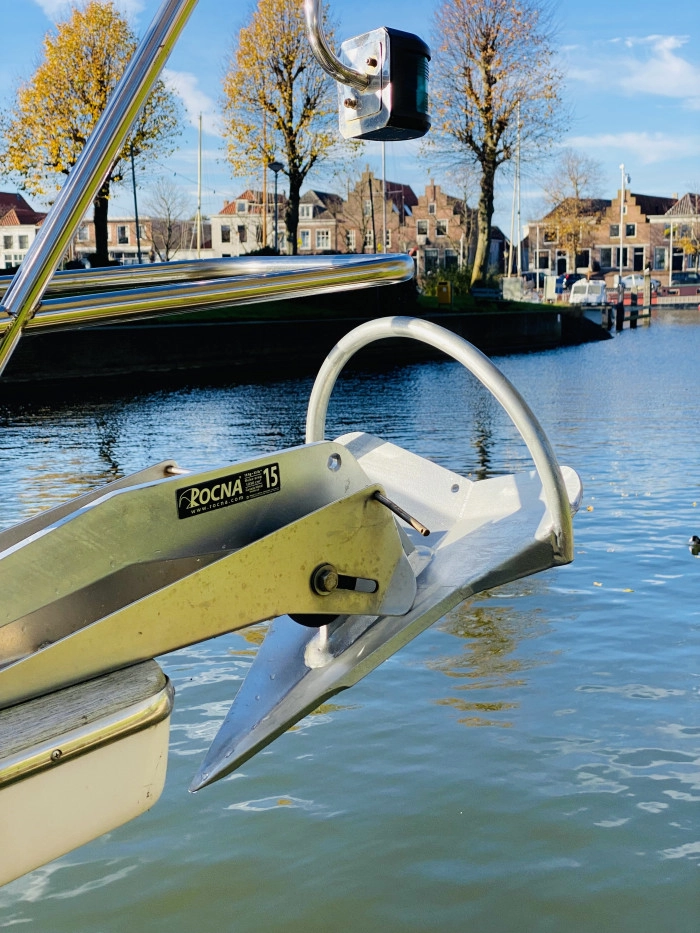 We bought a new anchor - Rocna 15
November 15, 2022
An anchor has been on our wish list for new gear for a long time. We had one, a CQR, but it was a bit too small for our 13,500 lbs (6.5 t) beauty.
For a new anchor, we choose one from Rocna. Rocna anchors are very reliable and that's exactly what we wanted. Then anchoring is wonderful, but only if you are absolutely sure the anchor will hold the boat where you want it.
The next question was: what should the anchor weigh? 15 or 20 kg? We couldn't decide. According to the Rocna calculator, 15 is the right size for the Island packet 32 (about 10 m and 6.5 t). 20 would be a size larger for safety reasons. But is that really necessary? Rocna's recommendation is conservatively calculated. And the Rocna20 doesn't fit so perfectly in our bow. So the Rocna15 is a good choice, we think. We'll find out next season.