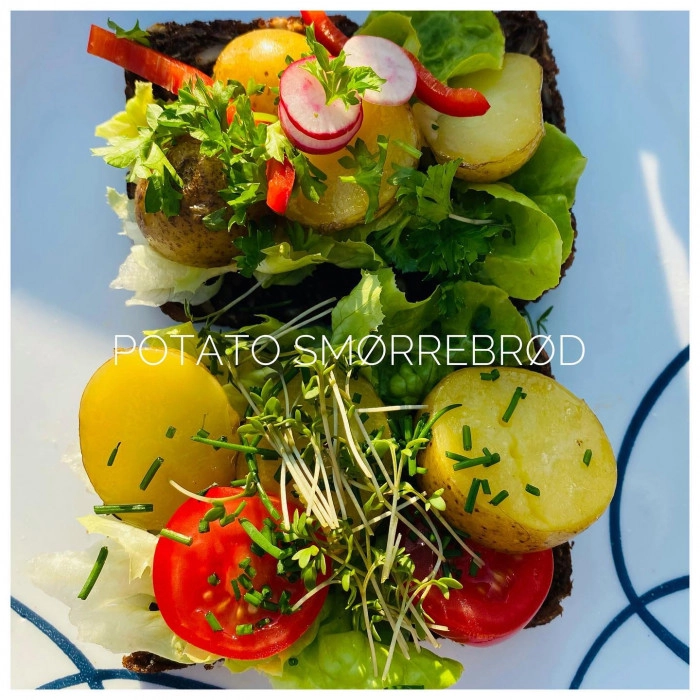 Vegan Danish potato smørrebrød
June 22, 2023
First attempt to veganize local Danish cuisine.
Denmark is famous for smørrebrød, a buttered slice of (mostly rye) bread with a variety of toppings, usually meat and/or seafood.
Here on Samsø we've learned about a local tradition of making potato smørrebrød. For the last ten years there has been an event where the best one is chosen as »Samsøes bedste kartoffelmad«.
So we feel challenged 😂