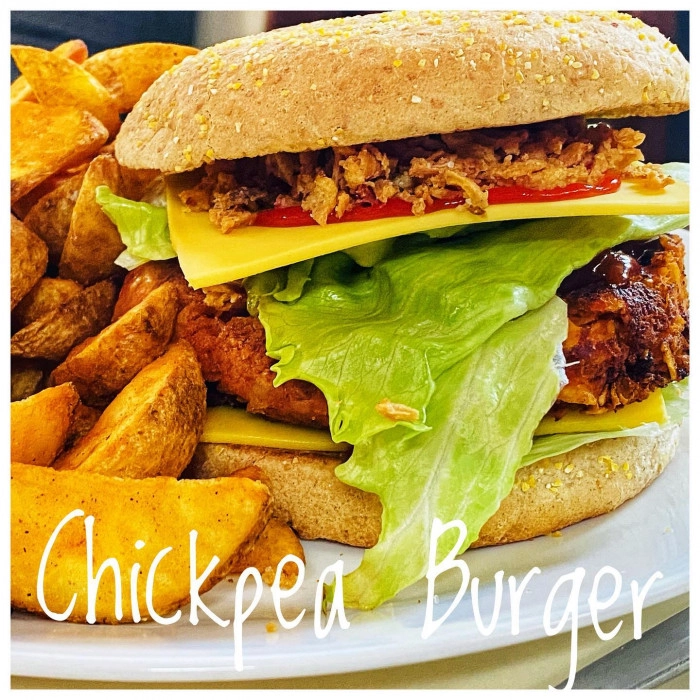 Chickpea Burger
June 12, 2023
Since meat alternatives are very expensive and/or hard to get here in Denmark (compared to the Netherlands), we remembered our first recipes for burger patties. It can be perfected, especially the texture, but it was okay for the first time in years that we made it.
Ingredients
1 can of chickpeas
3 tsp oatmeal
1 small chopped onion
2 tsp cumin
2 tsp paprika
2 tbsp soy sauce
1 tbsp tomato paste
pinch of salt, pepper and grounded chili
Preparation
Drain and mash the chickpeas and mix everything together.
Fry the buns on both sides in a frying pan.
Form the patties and fry them slowly.
Top with lettuce, vegan cheese and fried onions and serve with potato wedges.