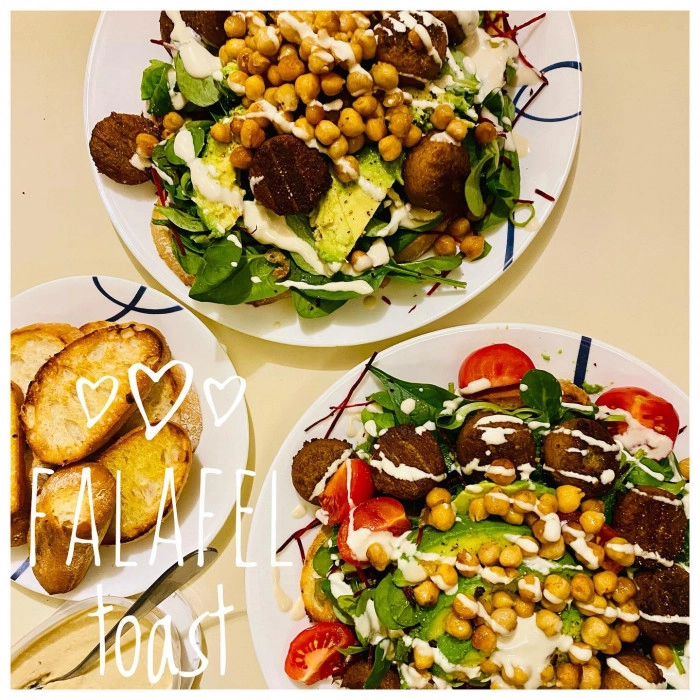 Chickpea & falafel toast
December 16, 2022
We had some leftovers today that needed to be made into dinner. Even though it's definitely more of a summer recipe, it was a surprisingly warming and satisfying meal. Especially because it was harissa falafel.
Recipe
baguette slices, lightly toasted in olive oil
corn salad with beetroot julienne (bought kitchen ready)
falafel and hummus (@masmasmaza)
avocado
tomatoes
chickpeas roasted with the falafel
and a dressing of tahini, lemon juice, a little water and salt
Ideal for a boat galley because you can do everything in one pan.