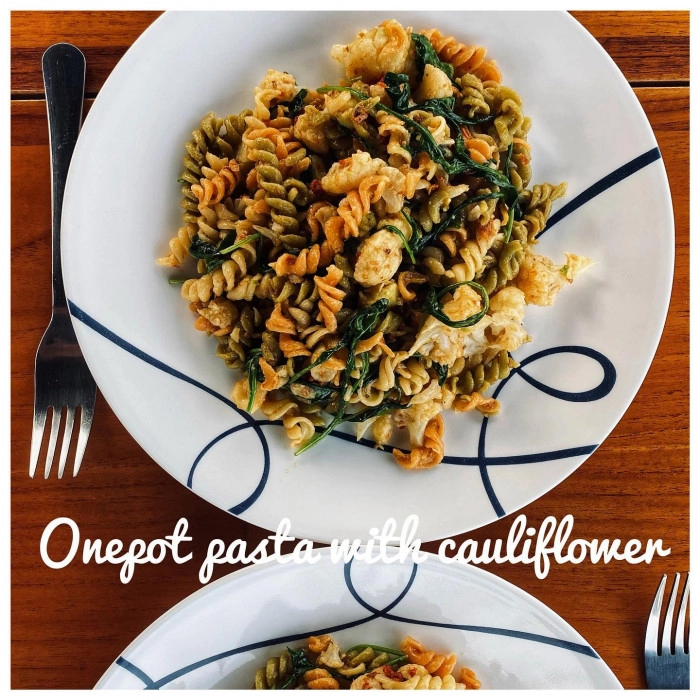 Onepot pasta with cauliflower
September 8, 2022
I love dishes that can be made with just one pot and where you can substitute one or two ingredients with what's left in the fridge. For example, you can replace the cauliflower with broccoli. And the avocado with vegan cheese.
Recipe
300 g pasta
1 cauliflower
85g arugula
1 avocado
1 jar of pesto (I only had red, but according to the original recipe it should be green pesto).
olive oil, pepper, salt
Cook the pasta in a large pot or pan until al dente. In the meantime, cut the cauliflower into florets of about 2 cm. Cook for about 3 minutes with the pasta. Drain the pasta and cauliflower, put it back to the pot and mix with pesto, oil, avocado and arugula. Season to taste with salt and pepper.
This was a simple one-pot recipe from @allerhande. I just made it vegan by replacing the mozzarella cheese with an avocado.