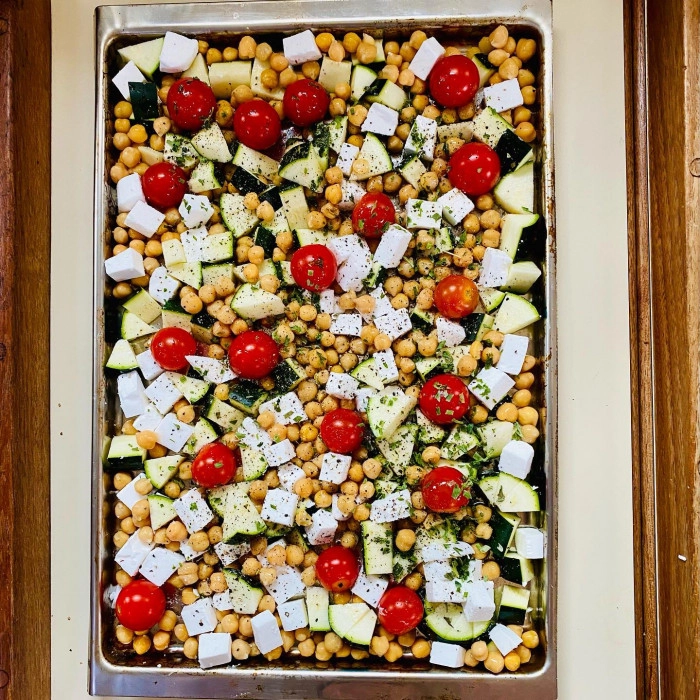 Mixed Oven Pasta
June 19, 2021
Tonight we tried a new pasta recipe. It's quite simple, quick and very delicious.
A can of chickpeas, 400g of cherry tomatoes, a zucchini and a block of vegan Greek cheese (like feta) both cutted in cubes. Season it with salt, pepper, and a mixed Italian spices.
Roast it on a backplate for 20 minutes and full flame. When done mix it with 250g (or more if you like) of cooked pasta (we choose farfalle).