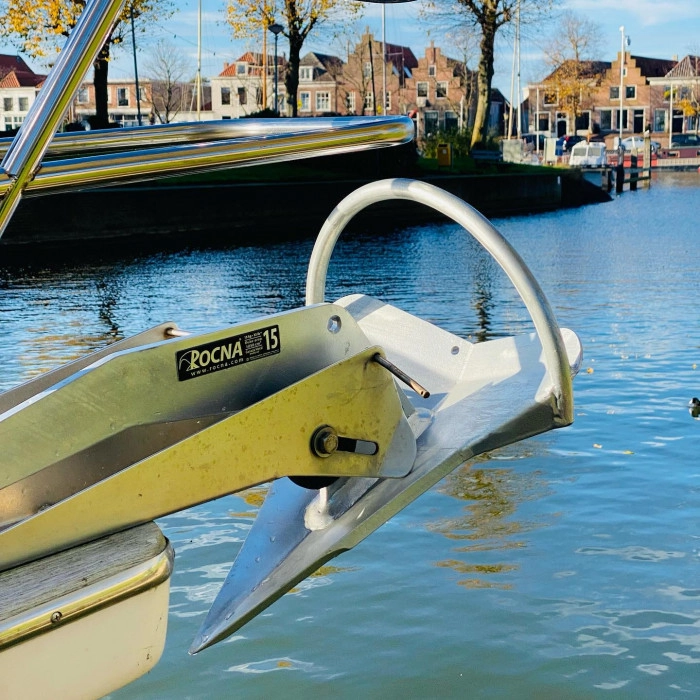 Instagram story no 148
November 14, 2022
An anchor has been on our wish list for new gear for a very long time. Not that we didn't have one, but it was a bit small for our 13,500 lbs beauty.

When we went to the sail store last Saturday, we were going to ask if we could order one. But there it was, a Rocna 15, and at a very good price too. Sometimes you just have to be lucky 🍀 and let serendipity decide.

For our new anchor we wanted a Rocna or a Sarca Excel. But the Sarca are hard to get here in Europe. So we considered a Rocna is a good choice. But 15 or 20? We couldn't decide which was the best. According to the Rocna calculator, 15 is the right size for Island packet 32 (about 10 m and 6.5 t). 20 would be one size up for safety. But is that really necessary? Rocna's recommendation is conservatively calculated. And the Rocna20 don't fit so perfectly in our bow. So the Rocna15 is a good choice we think. Let's find out next season.